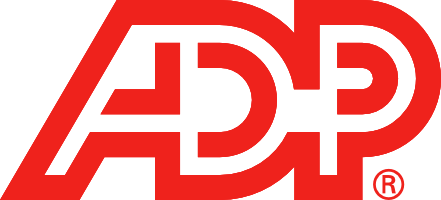 ADP
Florham Park, NJ

Permanent

Full-time
Manager,Database Marketer – Small Business
Are you a dynamic client obsessed manager who is looking to influence marketing strategy and execution of key strategic business partnerships and channels? Are you a result oriented, highly collaborative business partner with a growth mindset, who has a passion for driving change and transforming business capabilities to ensure the product comes to life?
The Manager, Database Marketer will play a critical role in developing a marketing segmentation strategy for the Accountant Channel. This position requires critical thinking and deep analysis of multiple data sources. Ultimately, the Database Marketer will help generate awareness and demand for Sales by providing more relevant messaging based on data insights derived from each target segment. This individual is also responsible for the development of insightful reports, dashboards, providing valuable insights, and actionable recommendations on how to improve and/or grow digital marketing initiatives.
Responsibilities
Help develop and implement the overall marketing data segmentation strategy to drive awareness and leads amongst specific customer segments and buyer personas.
Lead the mining, analysis, and interpretation of data using statistical techniques to develop actionable insights for complex business challenges.
Identify all relevant target audience segments; develop criteria and methodology for each segment.
Analyze and review segment performance and identify new segment opportunities.
Develop marketing metrics for ROI; improve and maintain existing dashboards and shared data sets.
Establish multi-tiered marketing campaigns based on customer profiles/personas and trigger events.
Develop targeted messaging for an "always on" marketing nurture approach; Ensure messaging is cohesive and consistent across the buyer/client's lifecycle.
Partner effectively with a variety of business stakeholders including marketing, sales, operations and product.
#LI-CS5
Qualifications
5-8 years related B2B Marketing experience
Strong analytical ability and experience
Strong SQL analysis and development expertise
Ability to understand a complex data model and relationships between various entities
Ability to write complex joins and use advanced aggregate functions in SQL is a must
Ability to work with large data sets including optimizing SQL queries for volume and performance
Previous experience working on databases residing in cloud environments like AWS is preferred
Knowledge with any data catalog tools like Informatica or Alation is a plus
Working knowledge of visualization tools like Tableau
Digital and data marketing experience
Hands-on results driver
Team player
Role is hybrid out of an ADP office.
Base salary offers for this position may vary based on factors such as location, skills, and relevant experience. Some positions may include additional compensation in the form of bonus, equity, or commissions. If you are a full-time salaried or hourly worker, we offer the following benefits: Medical, Dental, Vision, Life Insurance, Matched 401(k), Student Loan Repayment Program, Wellness Program, Short-and Long-Term Disability, Charitable Contribution Match, Holidays, Personal Days & Vacation, Paid Volunteer Time Off, and more.
Compensation range for this role is – $68,700- $139,300 / Year
Explore our COVID-19 page to understand how ADP is approaching safety, travel, the hiring interview process, and more.
Diversity, Equity, Inclusion & Equal Employment Opportunity at ADP: ADP affirms that inequality is detrimental to our associates, our clients, and the communities we serve. Our goal is to impact lasting change through our actions. Together, we unite for equality and equity. ADP is committed to equal employment opportunities regardless of any protected characteristic, including race, color, genetic information, creed, national origin, religion, sex, affectional or sexual orientation, gender identity or expression, lawful alien status, ancestry, age, marital status, or protected veteran status and will not discriminate against anyone on the basis of a disability. We support an inclusive workplace where associates excel based on personal merit, qualifications, experience, ability, and job performance.
Ethics at ADP: ADP has a long, proud history of conducting business with the highest ethical standards and full compliance with all applicable laws. We also expect our people to uphold our values with the highest level of integrity and behave in a manner that fosters an honest and respectful workplace. Click to learn more about ADP's culture and our full set of values.
ADP