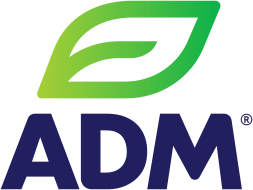 Archer-Daniels-Midland
Decatur, IL

Permanent

Full-time
Department/Function
Operations: Manufacturing, Production, Maintenance, Utilities
Job Description
Technology Engineer – Decatur, IL
This is an exempt level position
Position Summary
Proteins Technology Center of Excellence is seeking a Technology Engineer. The Technology Engineer will apply engineering principles to existing facilities with tasks ranging from process design, evaluation and process improvement implementation focused on cost position improvements. The primary purpose of the position is to ensure plant process systems are designed, built, and operated at optimal levels.
Essential Job Function:
Display a dedication to lead, develop and support safety and promote a safety culture. Promote continuous process safety improvement.
Benchmark the location versus internal and external best available technologies and drive improvements.
Manage and prioritize the Wave portfolio in cooperation with the Plant Manager or Focused improvement pillar and/or the Protein Technology Manager, where applicable.
Develop and maintain a 5-year project portfolio to include capital budgeting, execution and to strike a balance between Cost Position Improvement and productivity/growth.
Collaborate with the appropriate Center of Excellence teams to ensure alignment of technology.
Explore, propose and/or champion new process technologies and equipment suppliers.
Work within plant operations and S&T to maximize plant performance.
Assist plant operations in solving applicable technical problems.
Support the facility in setting up goals.
Work closely with company subject matter experts on the implementation of innovative approaches to plant operation and maintenance.
Act as a resource for plant process engineers through coaching, mentoring, and conducting training sessions.
Required Skills:
Dedication to working safely and to the awareness for the safety of others.
Strong knowledge of a variety of process unit operations. Some examples include extraction, extrusion, evaporation, drying, grinding and centrifugation.
Experience with optimization/analytical processes and tools.
Excellent communication and interpersonal skills for working with plant engineers and management.
Working knowledge of common process drawings and documentation, such as P&IDs and control narratives.
Willingness to spend time in plant areas – tolerate extreme temperatures, walk long distances, stand, climb stairs and ladders and move through close spaces.
Ability to work effectively on a team as well as independently while traveling to remote plant locations.
High level of motivation and results-oriented way of working.
Required Education:
Bachelor's Degree in the fields of Chemistry, Food Processing, Production, Manufacturing, Engineering, Technology or related field.
Required Experience:
Minimum 5 years' experience with plant process systems.
ADM is an equal opportunity employer and makes employment decisions without regard to race, color, religion, sex, sexual orientation, gender identity, national origin, age, disability and veteran status.
This position offers a complete benefit package, including 401K/ESOP, pension, health, life and dental insurance.
ADM requires the successful completion of a pre-employment drug screen and a background check.
Ref ID
#LI-JJ2
EEO
ADM is an equal opportunity employer and makes employment decisions without regard to race, color, religion, sex, sexual orientation, gender identity, national origin, age, disability and veterans status.
About ADM:
ADM unlocks the power of nature to enrich the quality of life. We're a premier global human and animal nutrition company, delivering solutions today with an eye to the future. We're blazing new trails in health and well-being as our scientists develop groundbreaking products to support healthier living. We're a cutting-edge innovator leading the way to a new future of plant-based consumer and industrial solutions to replace petroleum-based products. We're an unmatched agricultural supply chain manager and processor, providing food security by connecting local needs with global capabilities. And we're a leader in sustainability, scaling across entire value chains to help decarbonize our industry and safeguard our planet. From the seed of the idea to the outcome of the solution, we give customers an edge in solving the nutritional and sustainability challenges of today and tomorrow. Learn more at www.adm.com.
Archer-Daniels-Midland